About Espresso Road
We are committed to helping you make seriously great coffee at home. NZ leads the world in coffee culture, and as some of the world's most sophisticated coffee drinkers, New Zealanders know what truly good coffee looks and tastes like. That's why Espresso Road supplies only the best espresso machines and products available, enabling the serious home barista to enjoy cafe quality coffee in their own home.
Together, we have an extensive background in the business, and have developed international relationships with some of the world's best espresso coffee machine brands. We are New Zealand agents for Elektra Italian espresso coffee makers and ECM German espresso coffee machines.
Our Memberships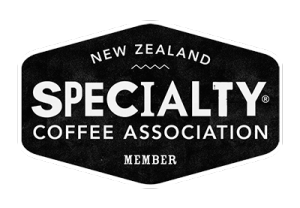 Our Products
Where the best didn't exist, we've designed and produced our own: as with our commercial quality Groundhog range of espresso coffee maker equipment. The best baristas and cafes throughout New Zealand, including Auckland, Wellington and Christchurch, and the rest of the world use our Groundhog tampers, tamping mats, and knock boxes.
Let us guide you to the best at home espresso coffee machines and equipment at Espresso Road. We have a comprehensive range of quality commercial and at-home machine spare parts.
Big or small, you'll receive your purchase within days: we stock everything we sell on-site, not in an overseas warehouse. Expect competitive prices from us (the importer), as you are buying direct!
Take a look at our Blog Articles for coffee making Hints & Tips and buy our range of Espresso Coffee Machines, Espresso Coffee Grinders, Espresso Coffee Equipment, and Espresso Coffee Spare Parts here online.
Or just come taste the difference for yourself. Visit us in-store at our central city showrooms, 30 Somerset Street in Hamilton. Private demonstrations are available, by arrangement.
We love to talk coffee too! Don't hesitate to contact us today with any questions